We have always emphasized the importance of Search Engine Optimization as a long-term and sustainable marketing strategy. Well, with the latest news, Google has given us more reason to take a business's SEO strategy more seriously.
Let's cut to the chase.
2 Reasons to Supercharge Your SEO Efforts
1. Google Will Start Crawling Less
Google said in 2022 and again on March 17, 2023, that they will start crawling websites less. Crawling and indexing are all virtual, and thus it has an effect on the environment. Hence this prompted Google with the decision to lessen the crawling.
What does this mean to webmasters? Unless you have a reason for Google to crawl your site by way of fresh content, they will not crawl your website as much. This will, in turn, affect your rankings and search engine visibility.
2. The March 2023 Helpful Content Algorithm Update
Don't be surprised if your rankings have become erratic. Based on SEMRush's SERP sensor, March has been volatile, ranking-wise.
With all these AI-happy webmasters churning out automated content faster than before, Google has emphasized the importance of helpful content now more than ever via their latest March 2023 algorithm update. They stressed the importance of helpful, valuable content as a major factor to improve ranking.
Search Engine Land even mentioned in a post that Domain Authority is Dead, Focus on Content. The impact of links is predicted to become less powerful as per Google, guest posting included.
As an SEO professional, I can very well attest to the fact that links have become less important. You can rank without backlinks as per my own experience with handling clients.
A Bonus Reason to Strengthen Your Online Presence with SEO
Facebook, Instagram, and Twitter have recently launched subscription plans for businesses. Businesses that subscribe to FB and IG's plan of USD$11.99/month for the web and $14.99/month for mobile will get the authenticity badge and priority support.
Not to mention that Google remains to be the most visited domain and with the highest buyer intent.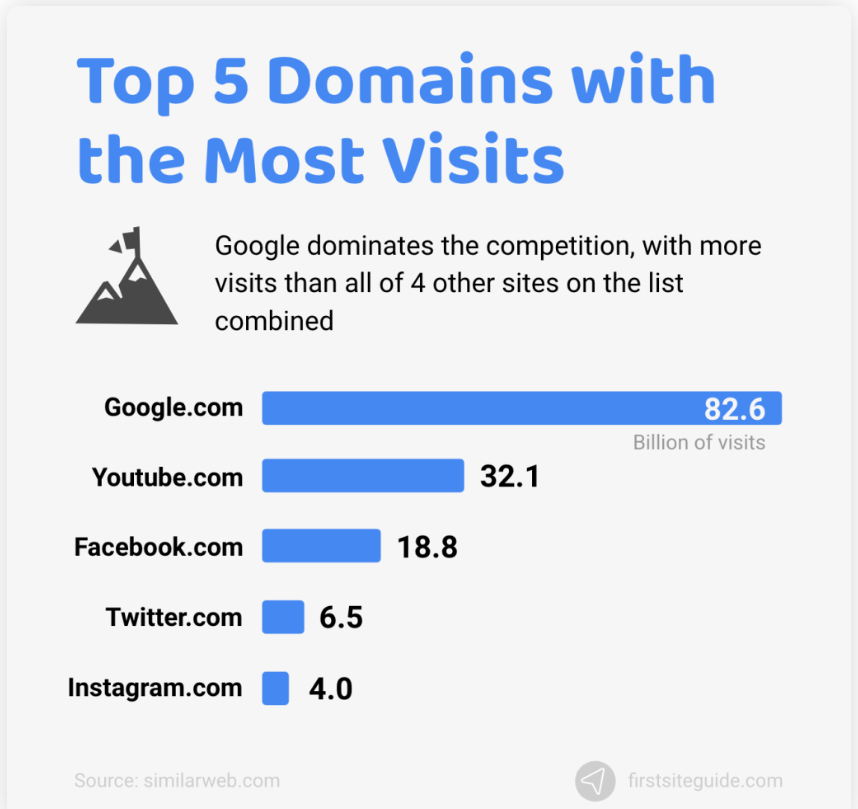 Source: Similarweb and Firstsiteguide
Even in my country, the Philippines, where social media is much loved, Google still dominates with over 3 billion visits a month.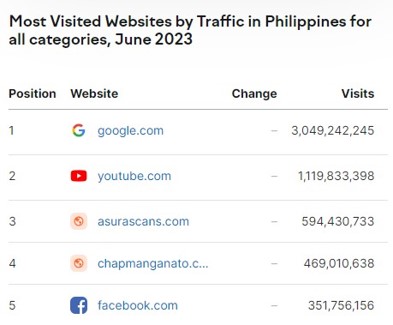 Source: SEMRush
So, while Social Media is a must for most businesses, it helps to have a solid search engine presence for long-term, sustainable marketing.
Not to
---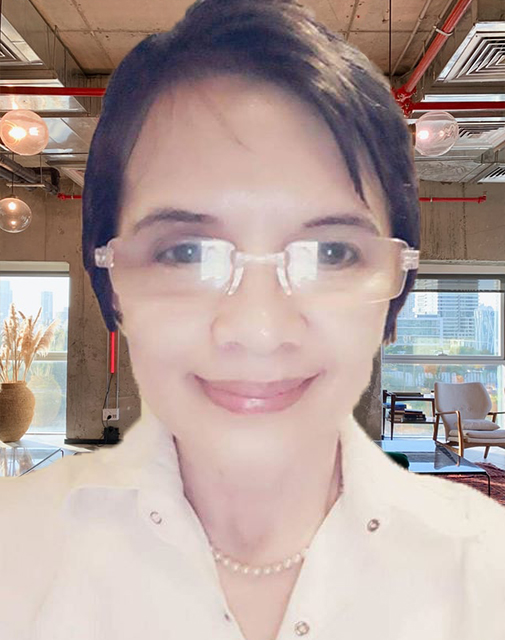 Hazel has been serving clients as an SEO professional since 2017. She has successfully handled the SEO campaigns of businesses, even marketing agencies, across the USA and Australia and has also handled direct clients in a vast array of niches, resulting in the tremendous growth of her client's businesses.